LCHF Dietitian / Nutritionist
- Liz Ford -
At Liz Ford Health and Wellness I enjoy helping people to feel better and improve their health through eating well. Living well means feeling healthy and having the energy to do the things you enjoy. You can learn how to nourish your body so it will support a healthy gut and immune system.
For Diet, Nutrition And Wellness Advice
Individualised Nutrition Advice
Nutritional assessment and advice for all ages and health conditions.
Support and guidance for improving health and wellness, healthy weight loss, healthy eating for diabetes, reducing high cholesterol and blood lipids and reducing high blood pressure.
Dietary modification for food intolerances, irritable bowel syndrome and inflammatory bowel disease.
Dietary support before or after surgery or during cancer treatments or for coeliac disease.
Support with gaining weight, eating for exercise and improving energy levels.
Support and guidance to convert to fat-fuelled LCHF or Keto way of eating.
Nutrition Consultant To Rest Homes And Private Hospitals
Assessment of residents and patients to develop a nutrition intervention and monitoring plan.
In-service presentations to staff at Rest Homes and private hospitals.
Corporate Wellness Programmes
Individualised assessment, advice and support for employees to improve their health or assist with specific medical conditions to reduce risk at work and at home.
Nutrition for Health and Wellness presentation for employees.
Highly Recommended Books:
"What The Fat?"
If you are serious about improving your health, this book is a must.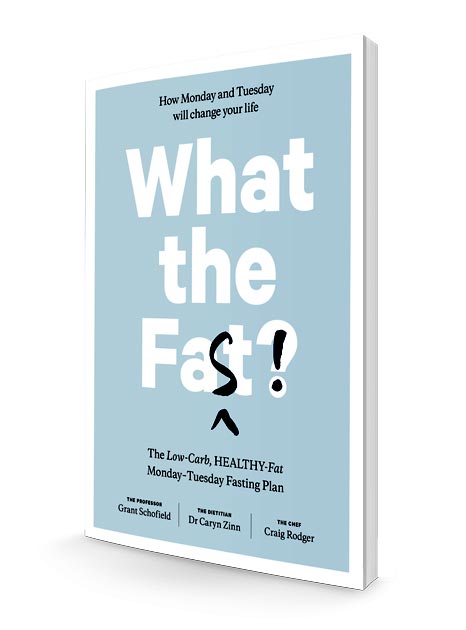 "What The Fast?"
Super fasting opens the door to super wellbeing.